Swiss machining
We specialize in efficient high-volume precision parts manufacturing on automatic lathes.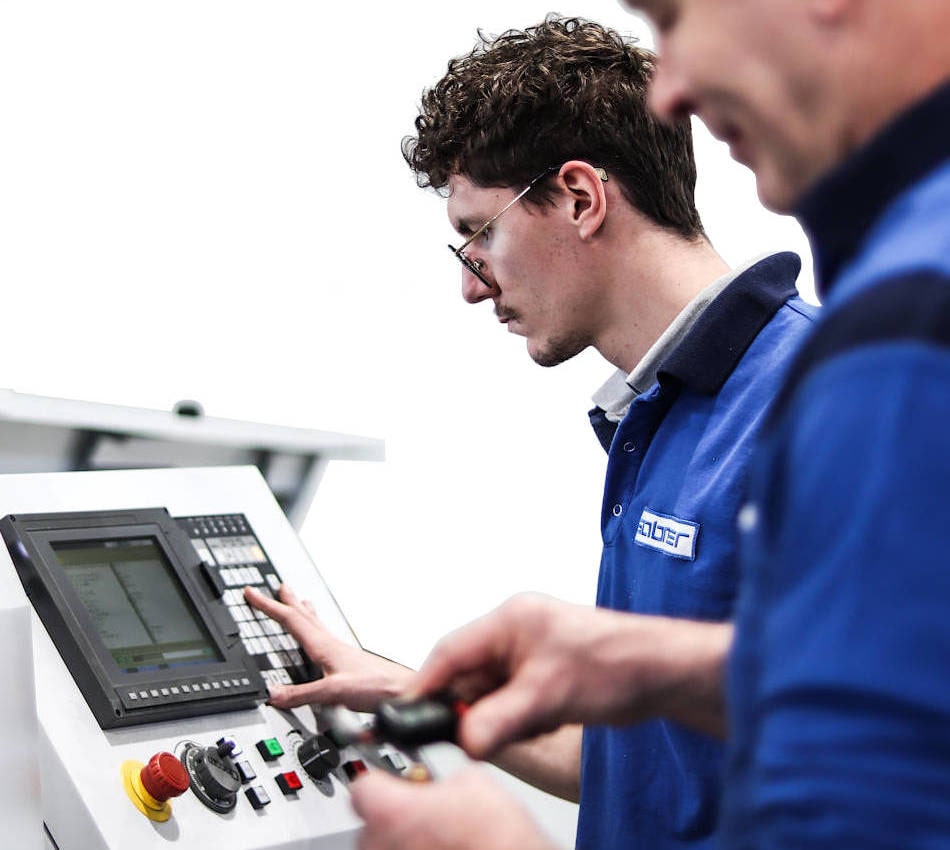 Precision Swiss machining
One of our main specialties is precision parts manufacturing for the most demanding customers in all industries. Thanks to the long experience of our engineers, turning stainless steel, turning brass, as well as many other metals, is not a problem for us.

We carry out the process of precision parts manufacturing on modern sliding head automatic lathes, which allow us to achieve the highest dimensional precision of our parts. Another benefit is the potential for automated operation, which makes the efficiency of the process high. Thus, the manufacturing itself becomes economical.
Machining possibilities on automatic lathes
Automatic lathes are most often used to make precision parts of small dimensions. These are mainly cylindrical parts with diameters of less than 32 mm produced in series in large quantities. The most typical parts produced on automatic lathes include shafts, pins, bushings, screws, inserts, couplings, and many others.

The range of capabilities of automatic lathes in precision machining of various materials is very wide and includes hard-to-machine materials and plastics. However, in practice, most machined materials are metals and their alloys. Thus, the most commonly produced parts are made of stainless steel, alloy steels, automatic steels, and brass.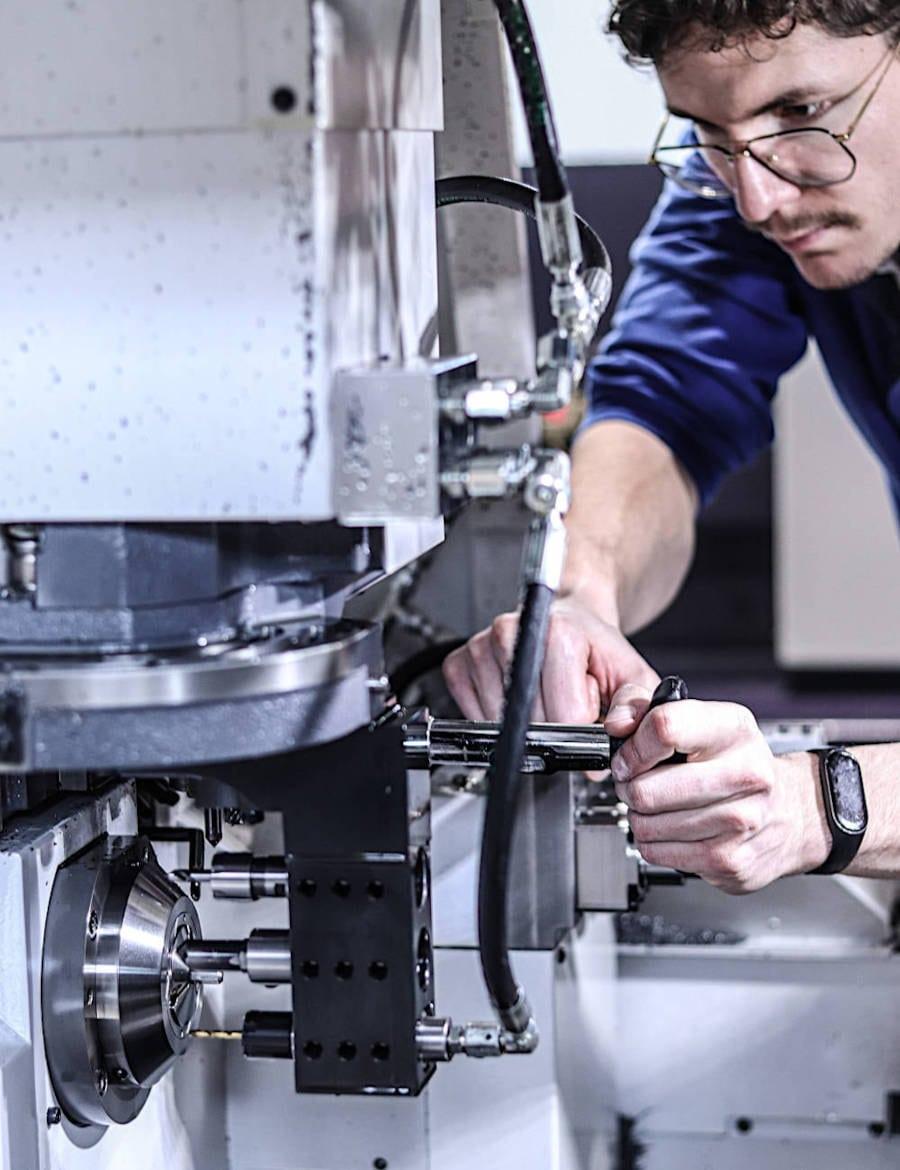 Automated parts manufacturing
Efficient machining of parts in large batches is now possible thanks to specialized machine tools. These machines are commonly called automatic lathes and are characterized by a design dedicated to continuous operation without operator intervention in the production process.

To make such continuous machining possible, automatic lathes are equipped with peripheral devices called bar feeders. They are designed to provide a constant and uninterrupted material supply for machining without stopping the process.

The final element is the automatic collection of the produced parts from the machine's machining zone. Automatic lathes are capable of unloading the produced parts themselves into prepared containers or onto conveyor belts. From there, the finished parts go for detailed quality inspection and are washed and packaged.
Turning on sliding head automatic lathes
The most popular type of machine tools in the segment of precision CNC turning of technical parts are so-called sliding head machines, also called Swiss-type machines. Their characteristic feature is a design using a sliding headstock. The material moves in them through a guide bush while it is held and driven by a spindle behind it.

Movement in the Z-axis here is carried out not by the tool but by the material, allowing the entire tool station to be placed directly next to the support point in the guide bush. Such a solution results in maximum rigidity of the system. It allows very efficient machining, especially parts with an unfavorable length-to-diameter ratio, i.e., slender parts whose machining usually causes vibration problems.

When precision turning metal components on machine tools with a movable headstock, several important issues must be considered. Always start with drilling and internal turning operations performed on the main spindle. This will ensure greater stability as the entire outside diameter in the guide bushing fully supports the material.

The next operation should be external turning at the main spindle. If possible, cut to full depth in one pass, avoiding backing off the tool. This improves process stability and reduces operation time.

Next, milling should be implemented, with face milling preferred. It generates lower cutting forces, and the stability and power of spindles in automatic machines is limited. To carry out the machining of the outside diameter in the last phase before cutting off, a highly productive reverse turning operation is often used. Also, it is most advantageous to do it in one pass.

The last operation at the main spindle is the cut-off. This is done after the part is caught in the counter spindle. The closer the two spindles can get to each other, the smaller the workpiece overhang and the better the surface finish. Once cut off, it remains to finish the part in the counter spindle. Typically, this is internal machining and finishing of the second face.
Sabner – specialists in parts manufacturing on automatic lathes
If you are looking for a reliable precision parts manufacturing supplier on automatic lathes, contact us with your needs. Our team has completed thousands of parts manufacturing projects for the most demanding customers. We will happily share our experience to help you meet your needs.
Take advantage of our expertise in the area of precision turning