Metal inserts
Our specialty is manufacturing metal inserts, according to customer documentation.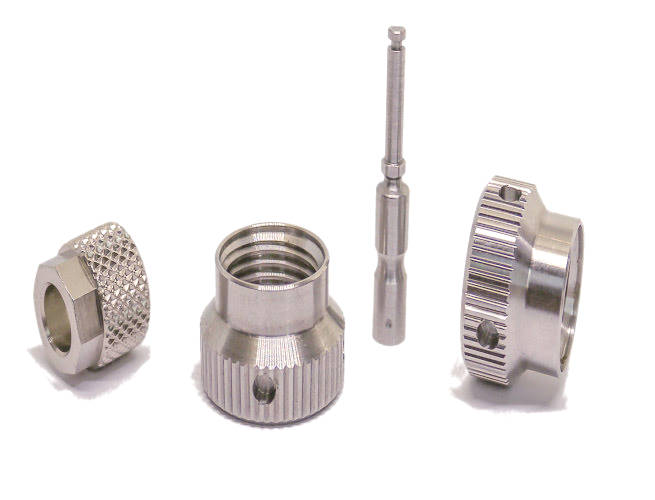 What are metal inserts?
Inserts, or metal inserts, are specially designed small components to reinforce critical areas in larger parts, usually made of plastics, soft metals, or other materials with low mechanical strength.

Using inserts in this type of parts allows the reinforcement of mechanical resistance only in critical areas while keeping the manufacturing cost of the entire component low. The most common are stainless steel or brass threaded inserts, which are designed to allow components made of plastic, foam, etc. to be attached to the rest of the assembly.

A second common use of metal inserts is for precisely positioning plastic parts. These types of inserts have a precision hole, which, made of resistant metal, allows repeated and accurate positioning of the finished part without risking damage to the usually delicate material from which the part is made.
Manufacturing of metal inserts
Sabner is a leader in precision metal machining on automatic lathes. We are mainly engaged in the manufacturing of small metal parts manufacturing, according to customer documentation. Metal inserts are a significant group of these components due to their high popularity in the industry and the variety of variants of their design.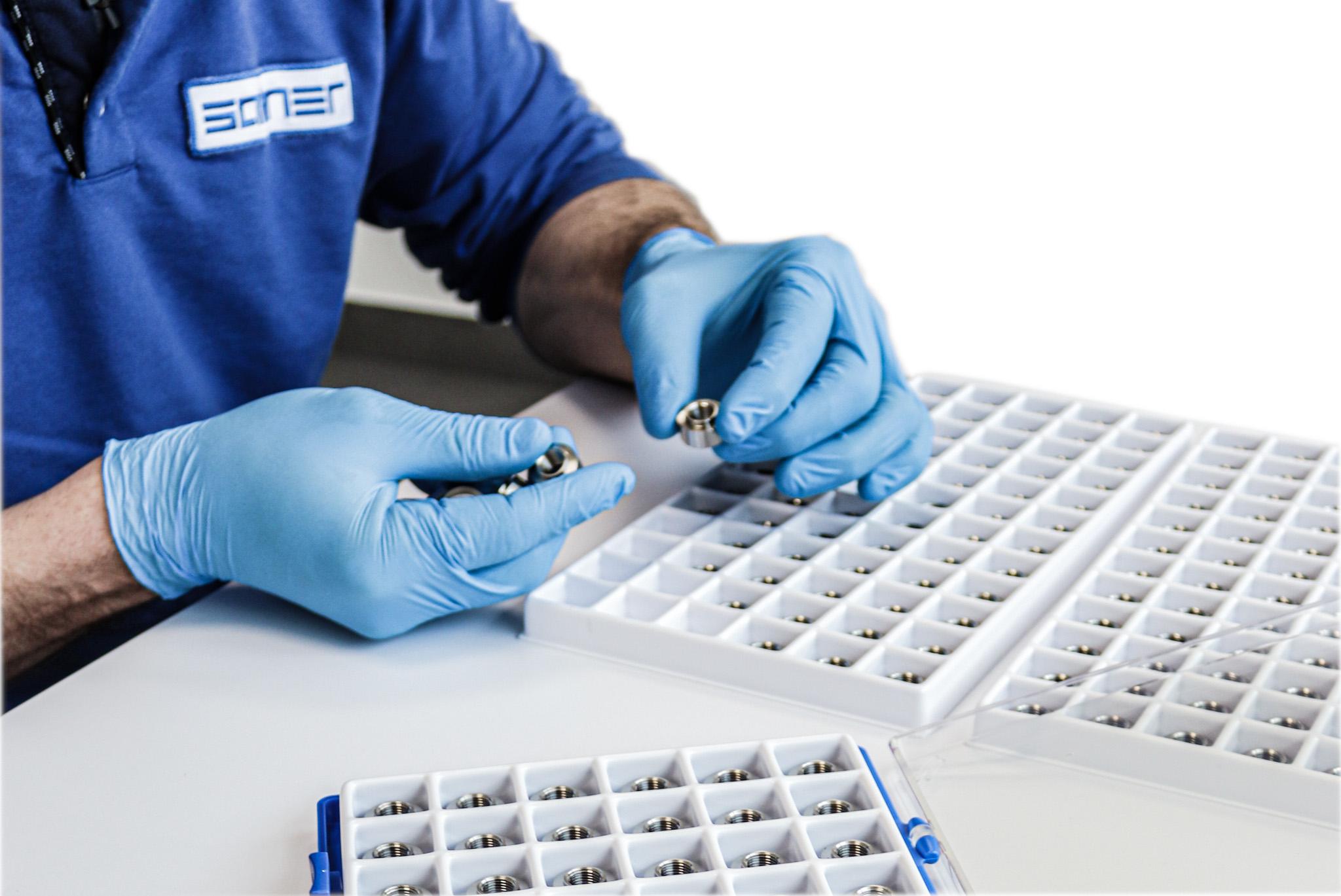 Metal inserts – types
We produce knurled, round, hexagonal, square, and other inserts according to the customer's design. Inserts are available with diamond, straight, or directional knurling.

Our offer also includes brass, stainless steel, and steel press-in inserts used in the automotive, plastics, electrical, wiring, and many other industries.

We have the technological capabilities to produce inserts for all assembly methods, including ultrasonic, thermal, and pressure. Although we mostly produce custom metal inserts according to customer specifications, we also have a standard series of threaded inserts with through-hole, blind hole, flanged, and many others.

Each type of metal insert we produce can be developed and supplied according to the drawing, samples, or other specifications and requirements of a specific project.
Material and Finish
Metals and their alloys are used for manufacturing inserts in most cases. This is due to the very good mechanical properties of metals with high availability and machinability. The most common are brass inserts, stainless steel inserts, and steel inserts.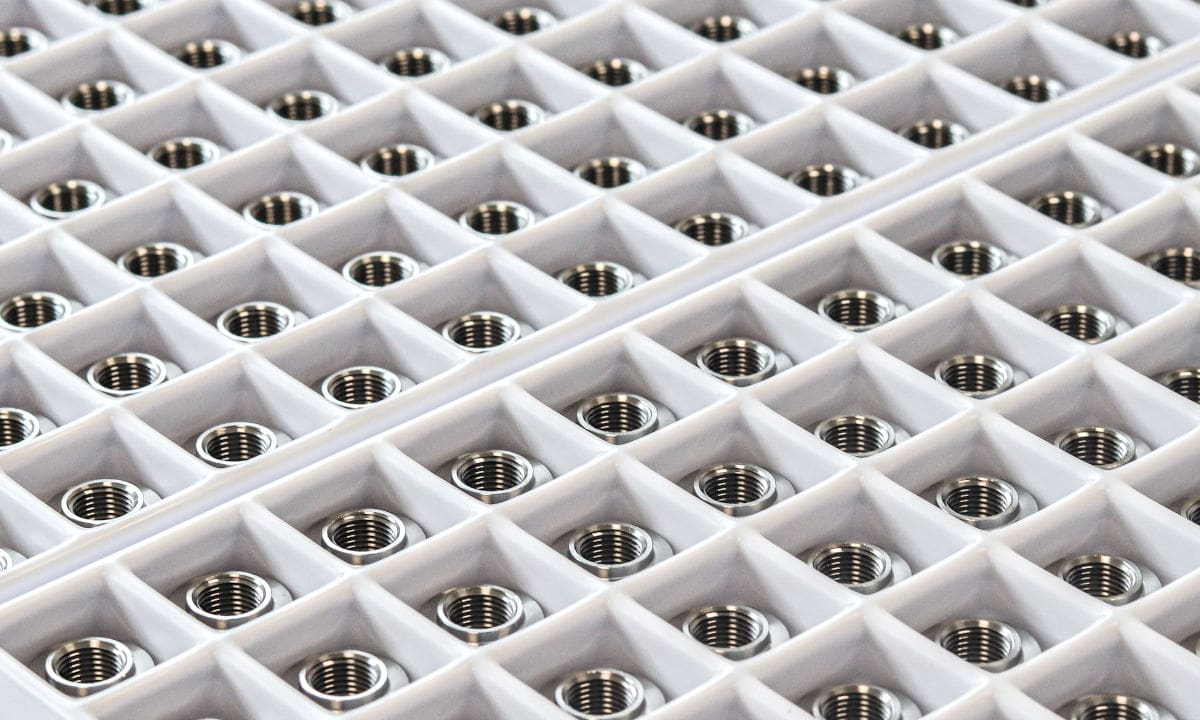 These materials are successfully used for manufacturing threaded or knurled inserts of round, hexagonal, or square shape. The finish and coating of the metal inserts we produce can be natural, nickel-plated, zinc-plated, or any other according to customer specifications.
Are you looking for a supplier of metal inserts?