Precision parts
We are experts in precision parts manufacturing for all industries.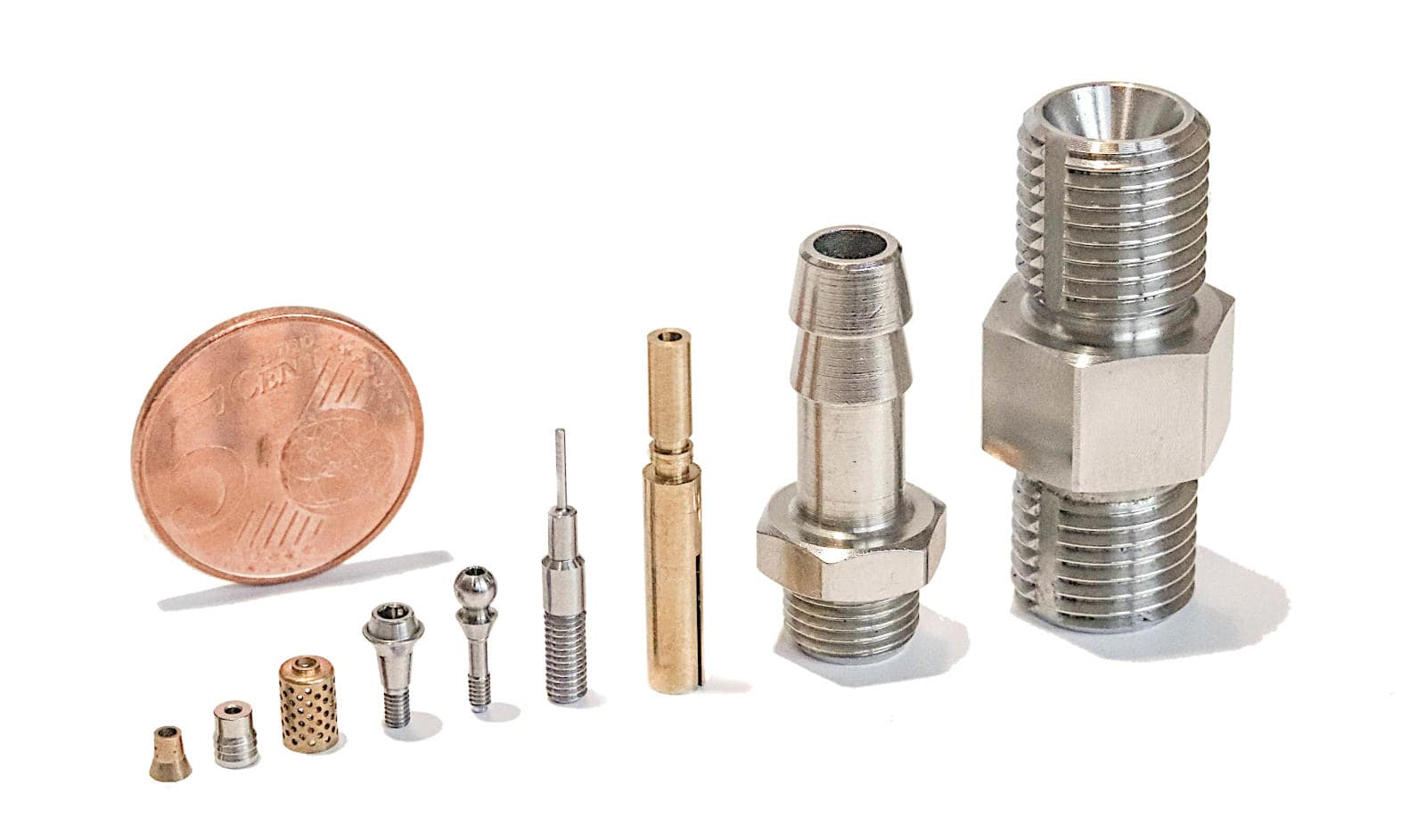 What are precision parts?
Precision parts are a specific category of components used in industry to build more complex assemblies or entire devices. They are often key components of an entire product due to the highest quality requirements.

A key feature of precision parts is their perfect fit with other components necessary for properly operating the entire product. For this reason, they are characterized by tight dimensional tolerances and stringent requirements for size, shape, and surface finish.

Precision parts manufacturing
The most demanding components used in industry require an appropriate process for their manufacturing so that the quality and repeatability of the parts produced can be ensured. This process is called precision machining, and our engineers are true experts in this field.

This method of manufacturing involves material cutting, usually in the form of bars, to achieve the desired geometric characteristics of the parts manufactured. Precision machining is performed on specialized equipment – CNC machines, which allows for achieving extremely high requirements regarding the shape, dimensions, and repeatability of manufactured components.

There is a method of precision parts manufacturing dedicated to producing a group of the most complex and accurate metal parts, especially small ones. This method of manufacturing parts is called precision turning and is carried out on dedicated machine tools.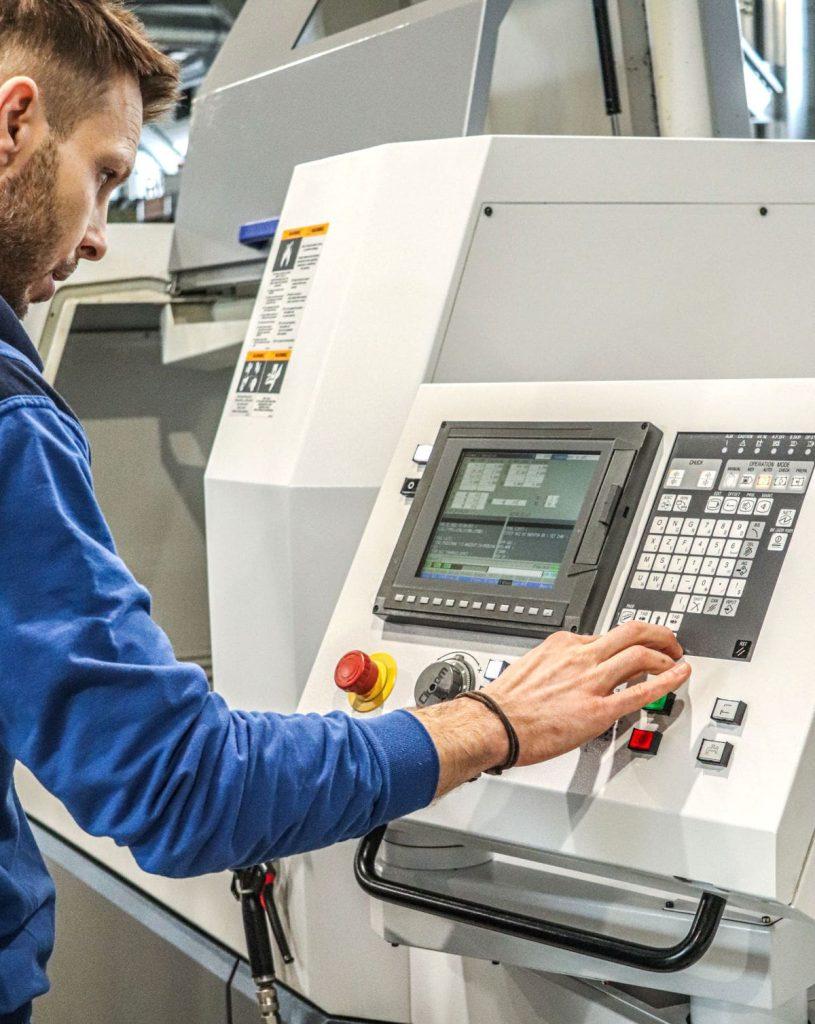 This process is characterized by high efficiency due to the automation of both the machining stage of the part and the feeding of the material to the machine. Due to the kinematics of the machines used, precision turning is used to manufacture a group of parts based on rotating solids, generally called turned parts.
Materials
Precision parts often need very high performance due to their use in many critical applications. For this reason, a wide range of materials are used in their manufacturing, suited to the expected properties of a particular part.

Precision metal parts are the most popular in the industry due to the excellent strength properties of the metals, as well as the wide range of metal grades and alloys available. Among the metals used in precision parts manufacturing, stainless steel, alloy steel, titanium, and brass are the most common.
Applications
Continuous technological development is placing ever higher demands on machine and equipment designers. Designers are striving to create increasingly powerful and complex devices and mechanisms that require ultra-precise components.

The following are examples of precision parts applications in various industries:
Precision parts supplier
Sabner is an expert in manufacturing metal components with high-quality requirements. Our precision parts manufacturing process is perfectly suited for batch production of small parts and microcomponents with complex shapes and tight dimensional tolerances.

We work with state-of-the-art, fully automated CNC machines that allow us to provide the highest level of precision and productivity. If your manufacturing process requires small metal components in large quantities, we are ready to produce them for you.
Entrust the manufacturing of your precision parts to the experts.