Electronic machined parts
We offer manufacturing of electronic parts on CNC automatic lathes.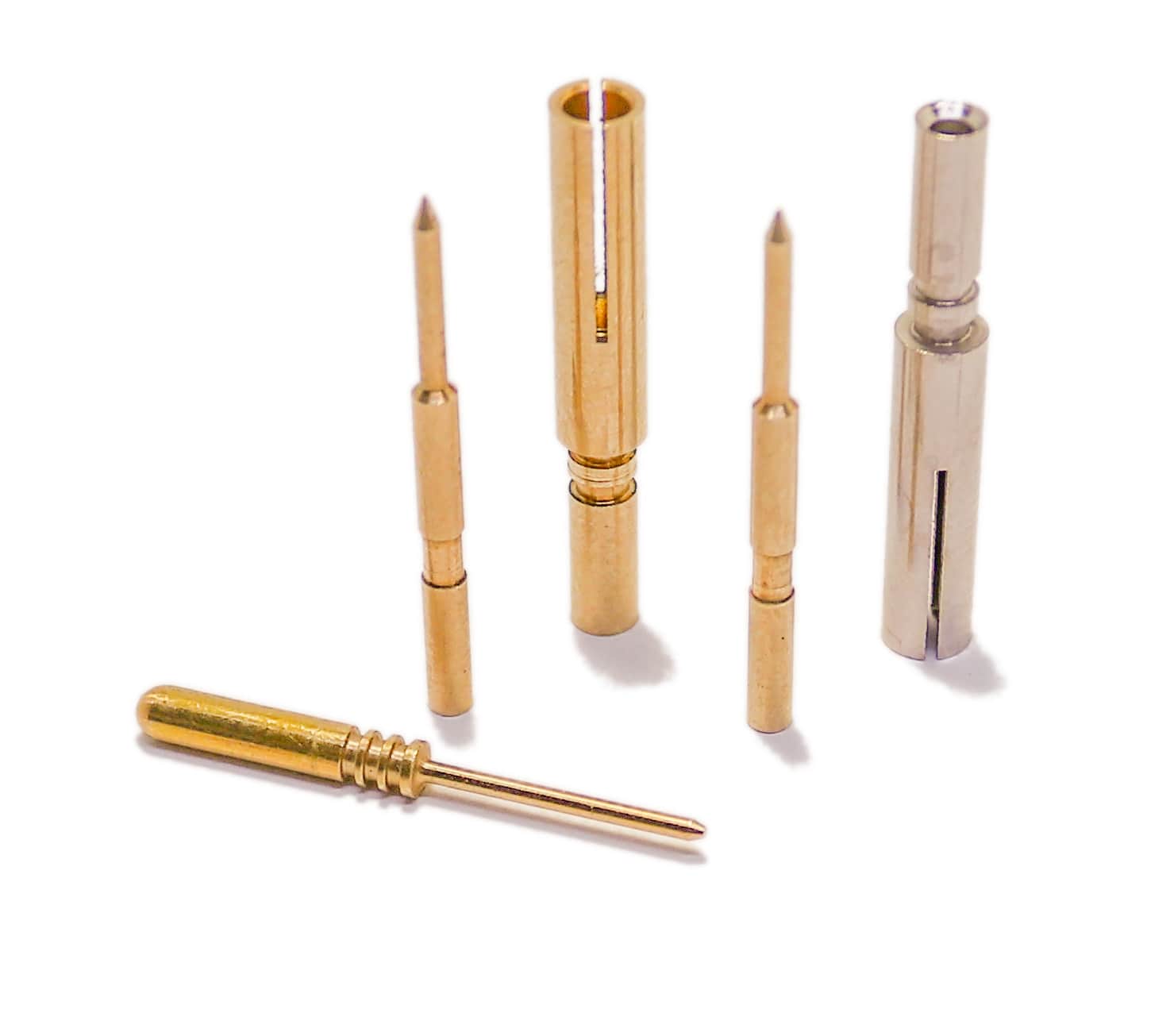 Electronic parts manufacturing on CNC machines
At Sabner, we specialize in micromachining and precision manufacturing components for the electronics industry. Our advanced manufacturing processes and state-of-the-art equipment allow us to produce high-quality electronic parts that meet the stringent requirements of the industry.

Demand for electronic, telecommunications, and wireless devices is growing rapidly. The electronics industry is constantly seeking methods to improve the efficiency and features of their products. Sabner is committed to helping our customers meet these challenges by providing precision electronic parts designed to perform reliably in various applications.

One of the advantages of working with Sabner is our expertise in machining complex parts with tight tolerances. Our automatic lathes can produce parts with complex shapes, small sizes, and extremely tight tolerances, making them ideal for electronic components requiring a high degree of precision.

Below are the most popular types of electronic components we produce:
Our expertise in electronic parts manufacturing
Our experienced engineers can work with customers to optimize part designs for manufacturability, ensuring efficient and cost-effective parts manufacturing.

At Sabner, we understand that quality is critical in the electronics industry, and we make every effort to ensure that each part we produce meets our rigorous standards of quality and precision.

We use specialized inspection equipment to test the accuracy of the parts we produce, and we follow a rigorous quality control process, ensuring that every component meets our customers' requirements.

Finally, we pride ourselves on our commitment to customer service. Our team of experts is always available to answer questions, provide full technical support, and ensure orders are delivered on time and to exact specifications.

If you need electronic parts machined to your specifications, contact us to discuss how our engineers can help you.

Get a fast and free quote for your project