Turned crimp contacts
We are a manufacturer of turned crimp contacts and other brass parts for electronics.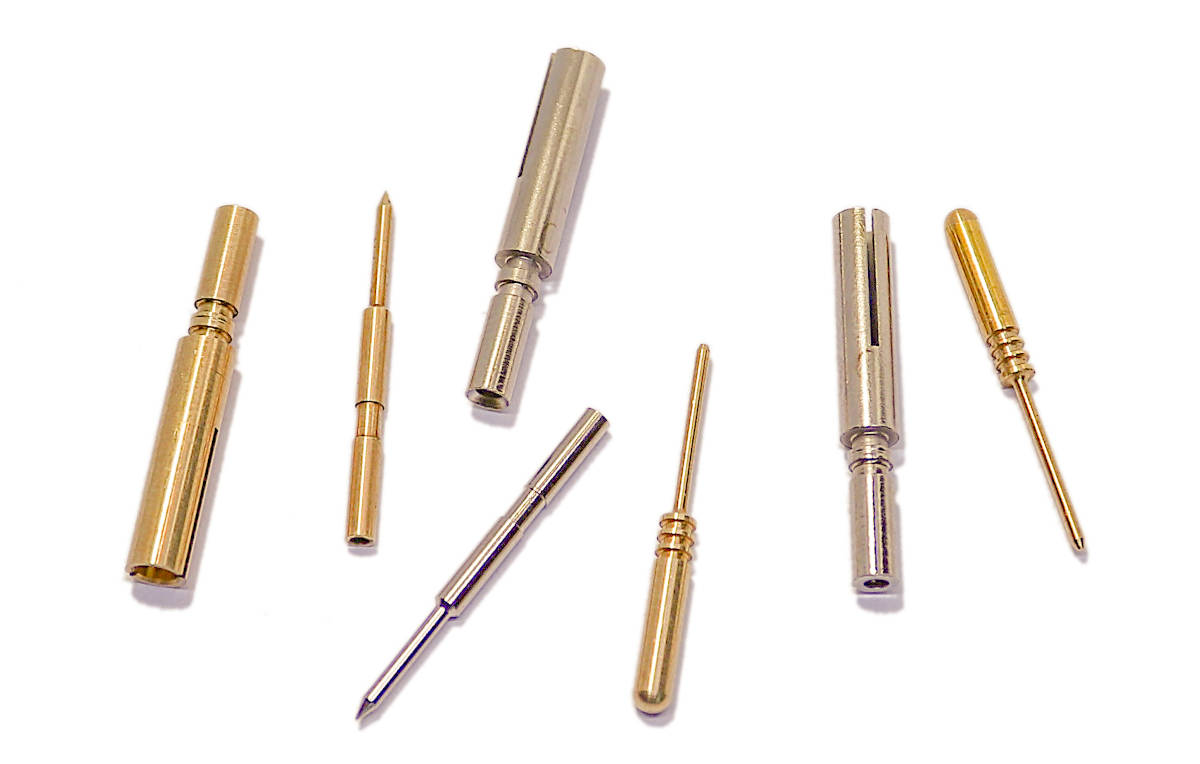 Brass turned crimp contacts for industrial connectors
Thanks to the precision manufacturing technology used on automatic lathes, we can produce all kinds of turned crimp contacts in large volumes with stable, highest dimensional precision.

The brass cable connector components we offer cover the basic product categories used in industrial electronic and electrical applications:
Customers value the brass plug sockets and electrical connector pins we manufacture for their dimensional precision, rugged construction, durability, and reliability.

Years of experience in precision machining from brass allows us to supply components wherever high-quality contact connectors are needed in various types of electrical and grounding connectors.

The executing elements in industrial electrical connectors are brass male pin connectors and female plug sockets, which are responsible for a quality electrical connection.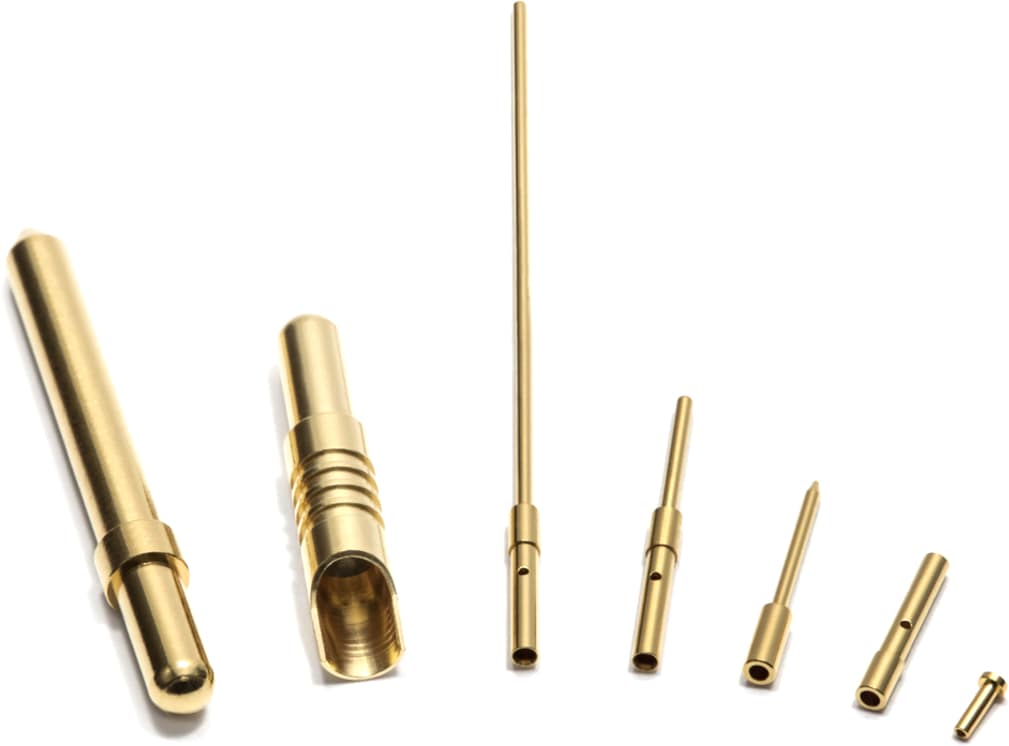 Standard of finishing
Brass turned crimp contacts and sockets for plug-in connectors we offer after the machining process are usually plated according to customer specifications. The most popular plating of brass parts includes gold plating, silver plating, and nickel plating.

We can supply any contact elements made of brass in diameters up to fi 32, according to the customer's technical documentation.
Get a fast and free quote for your components