Prototype and short-run express manufacturing
Need your parts yesterday?
We are here to help you.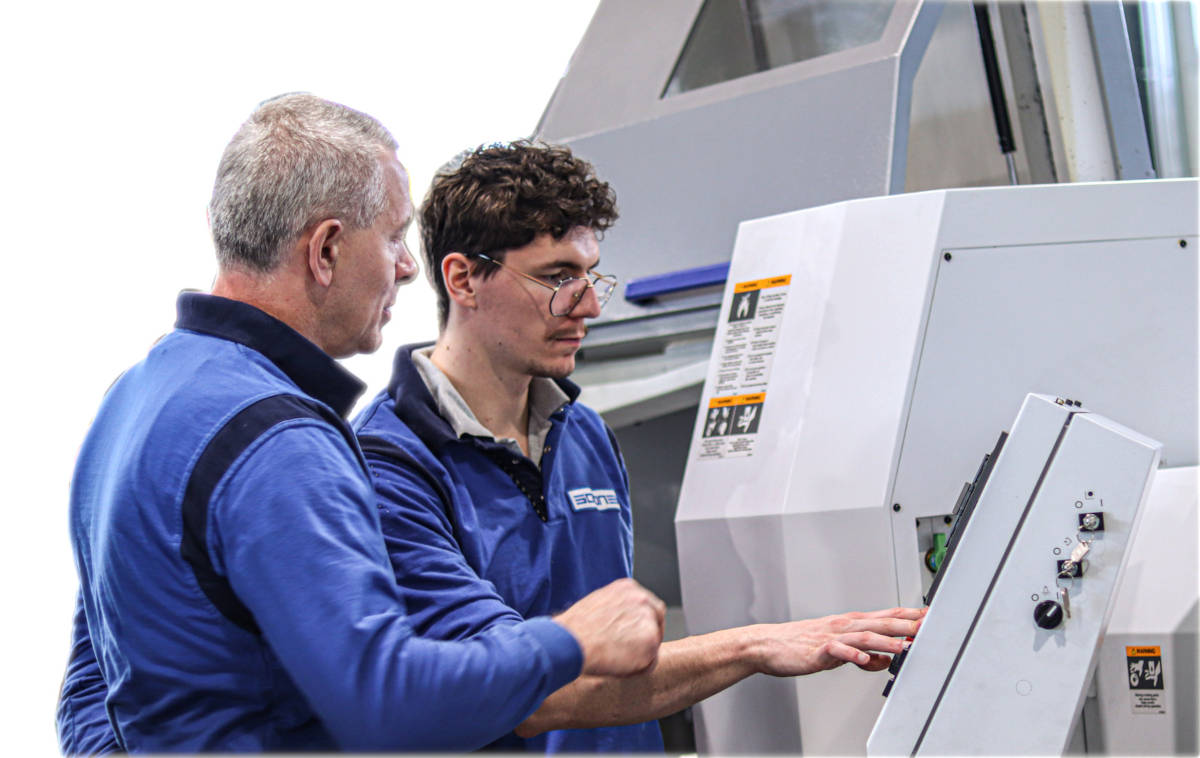 Express metal parts manufacturing
At Sabner, we understand that time is money, especially in industry, where manufacturing processes involve human and equipment resources on multiple levels simultaneously. The efficiency and effects of the entire process depend on the smooth operation of a single component, which is why any downtime and breakdowns can be very costly.

Thanks to EU funds, in order to meet the expectations and needs of our customers, we have launched a new service available in our company. It consists in the implementation of a fast production path allowing the production and delivery of finished parts in a few days after placing an order.

Design of precision metal components based on customer guidelines
We have also introduced a computer-aided component design service to complement our manufacturing offerings. Now, you no longer need to have a 3D model of the part you are ordering. All you need to do is provide the key guidelines of what you expect from the design part, and our design office will take care of the rest. Based on the created virtual model of the part, it will be possible to agree on all technical details.
Quotation calculator available online
As a complement to our offer, we have put at your disposal an automatic online quote calculator, thanks to which you no longer have to wait for a quote prepared by a technologist. Thanks to this innovation, the quote is generated based on the completed form in real-time. In addition, we have made a number of organizational efforts to be able to provide you with prototypes and pilot batches as soon as possible.
Manufacturing components with complex geometries
The expansion of our machine park has allowed us to introduce the manufacturing of highly complex parts with small dimensions. Thanks to investments in modern equipment, such components are manufactured in a single operation in an automated manner, which allows us to maintain the highest precision and repeatability in manufacturing.
Talk to our engineers about your needs